When it comes to app development, there are three main types of mobile apps: Native, Hybrid, and Progressive. Each has its own value and downsides. Like anything in life, whichever route you choose will impact your user's experience and your maintenance and ongoing costs.
Which is best for your project? Well, that answer (like most in development) depends. Let's discuss the facts, pros, and cons of each approach.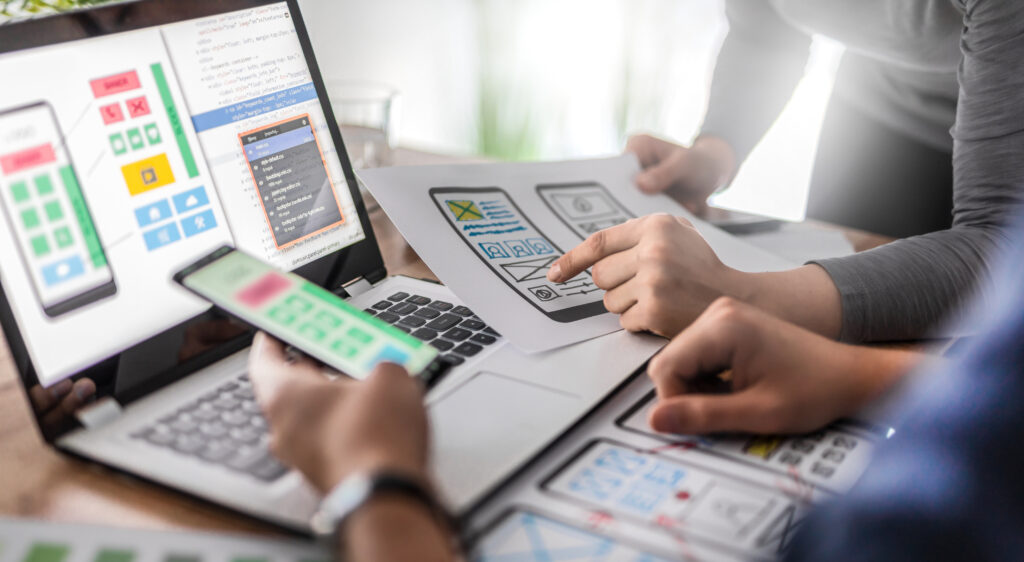 Native Apps
Native Apps are the apps you probably use most in your day-to-day life. They are built for a specific platform (either iOS or Android) using that device's operating system standard programming language (Swift for iOS or Kotlin for Android). Both Apple and Google provide developers with development tools, guidelines, and SDKs for developing native mobile apps. These tools enable cutting-edge and innovative technologies to be easily accessible by the developers. 
This also means that apps are optimized for their respective platform, but require different code bases. In other words, you effectively need to build two separate apps if you want your app accessible on both iOS and Android devices.
Pros
Best performance and reliability
Intuitive user interface because each OS has specific user interface guidelines
Quick & easy access to the most current software tools and the device's hardware features (GPS, camera)
Immediate implementation of new features released to developers
Robust offline functionality
Lower long-term maintenance costs as the underlying operating systems evolve.
Cons
Most expensive to build and maintain as you need to have experienced developers for each code base. 
More costly initially since two apps need to be designed and developed. 
If you choose to develop your project Natively, then you'll have to either choose a single platform to start with (either iOS or Android) or develop a separate app for both.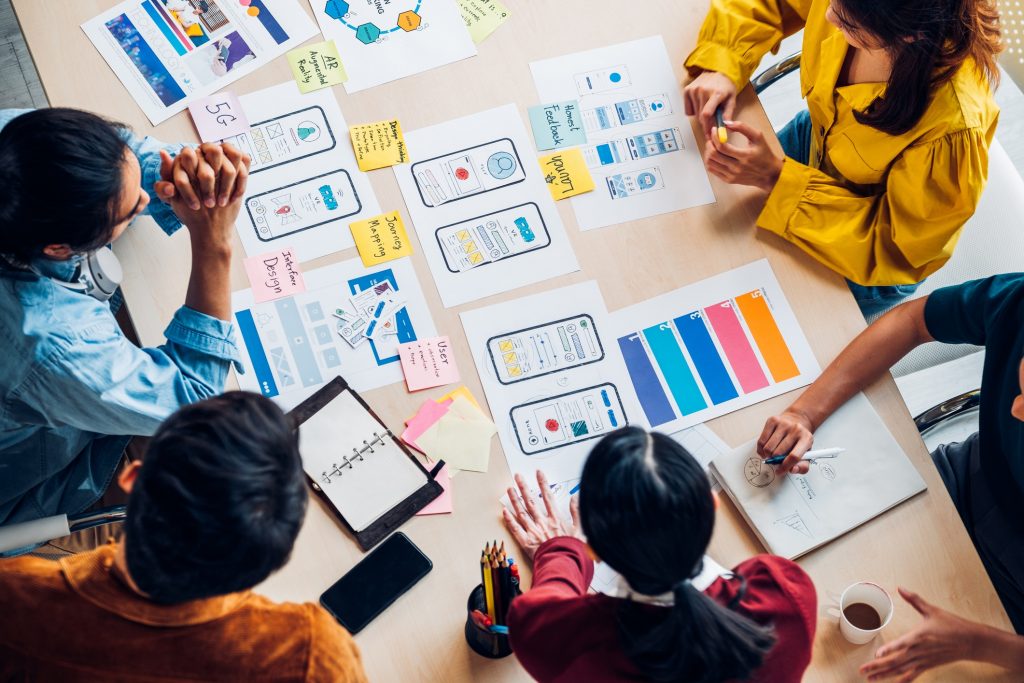 Hybrid Apps
Hybrid Apps are built using a single code-base and then "wrapped" in a native container in order to be accessed on both iOS and Android platforms. The benefit of Hybrid apps is that because they use a single code base for both platforms, you only need a single development team to build out apps for both platforms.
There are two different ways to build out a hybrid app. The original method uses web technologies, like Cordova and Ionic, and then "wraps" that codebase for each platform. React Native is a different framework growing in popularity for Hybrid development. Rather than using a web-base, React Native was developed specifically for hybrid app development. It compiles into native UI elements for each platform. The result is a Hybrid app that looks and behaves similar to a native app. 
Pros
Faster to market
Lower maintenance costs because you only have a single code base 
Single development team to build and maintain both platforms.
Cons
User experience is not tailored for each platform and is more generic
Some functions can be more difficult to develop
Does not take advantage of the strengths of each platform
If you choose to develop your project using a Hybrid app, it is possible to lower your development costs and be able to launch faster, but this methodology doesn't always provide the best user experience for both platforms. As the technology evolves, Hybrid apps are becoming more and more viable alternatives to Native apps.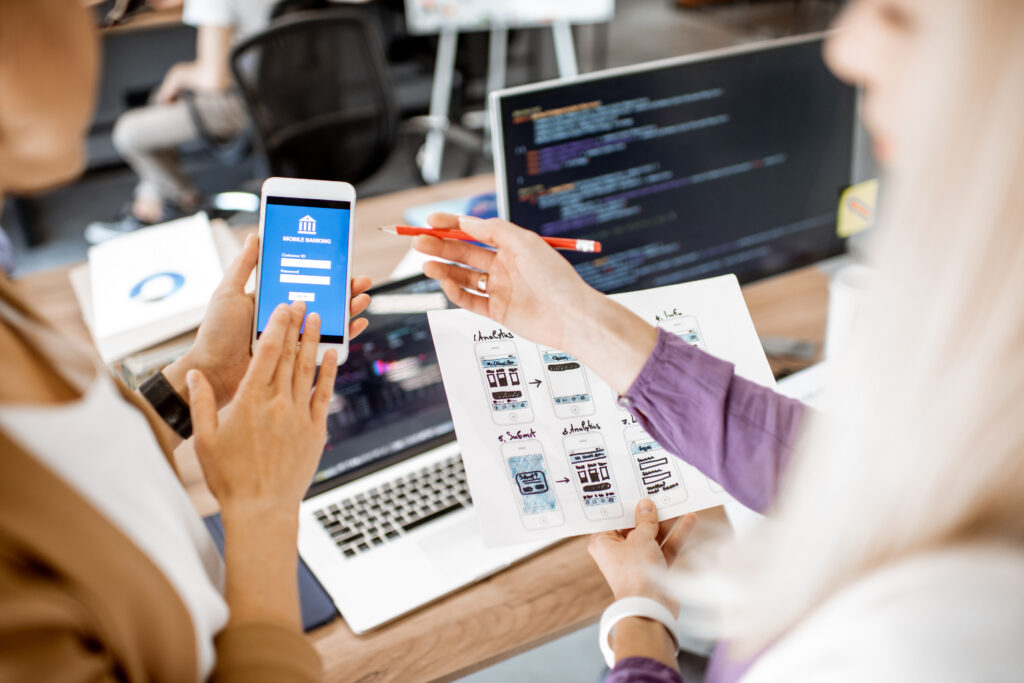 Progressive Web Apps
Think of a Progressive Web Apps as a combination between a regular web page and a native app. They are effectively web apps built to look and run like mobile apps. The popular frameworks for building progressive web apps are ReactJS, AngularJS, Vue, and Ionic.
One of the biggest differences between Native/Hybrid apps and PWAs is that PWAs are independent of app stores like Google Play and Apple App Store. Your users don't need to download them — all they need is a browser and the URL of your app. They can also be run on different kinds of devices and mobile OSs.
Pros
Shorter development timeline
Lower build and maintenance costs because they utilize a single code base across multiple platforms. 
Updates don't need to get through an app store's approval process
No app store fees. App stores typically take between 10%-20% of all in-app purchases. Since a PWA isn't in an app store, there's no fee.
Cons
Slower, less responsive performance, and worse user experience compared to Native apps
Less support on iOS devices
Feature limitations
Not accessible via the app store – reducing visibility and making it more difficult for your audience to find and use.
They are also a little more difficult to install, it takes a couple of steps to add a shortcut to the home screen.

Native, Hybrid, or Progressive?
Which is best? That's up to you and your business needs. 
Native apps are the best all-around user experience. A company would choose to build a Native app if they want a quality, reliable, and secure app experience. However, they must be willing to commit the time and budget necessary to build and maintain two separate codebases. 
Hybrid apps are a good balance between affordability and quality. A company would choose a hybrid app over a PWA if it's critical for its audience to easily access and download the app. With a hybrid app, you sacrifice some efficiency for development and maintenance savings. 
Progressive web apps are a good choice if you want to have a good mobile experience but do not have the time or budget to invest in either other option. Or if you really want to get around the app store commission fees.